Traeder's TNT Golf Car & Motorsports celebrates a diamond milestone: 60 years of motorsports expertise in karting, golf cars, motorcycles and more.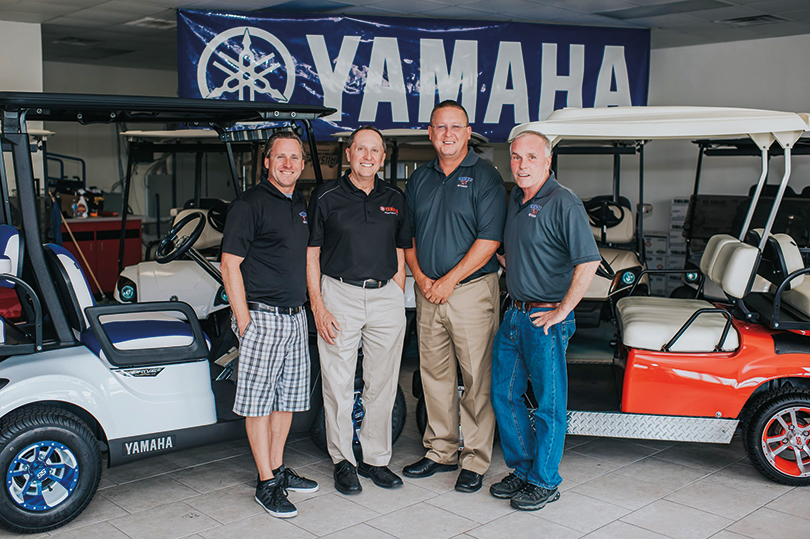 This year marks the 60th anniversary for Traeder's TNT Golf Car & Motorsports, in business since 1961.
The company was established by Gus and Fern Traeder in their garage. They distributed and sold go-karts and, in 1961, built a state-of-the-art go-kart track in West Quincy, Ill. To date, TNT Kartways has held more national championship events than any track in the nation.
TNT is also the oldest Yamaha golf car distributor in the nation, receiving the franchise in November 1977. Their territory covers approximately 375 golf courses in Illinois and Missouri.
"Since 1961 TNT has had the goal of offering the best products at fair prices," said Terry Traeder, Gus and Fern's son, who is now the company's president. "We are proud of becoming the first Yamaha golf car distributor in the nation in 1977. We want to celebrate all of the great employees who have been a part of TNT history. The Traeder family appreciates the great support of our customers and the Yamaha Motor Corporation."
Traeder's TNT Golf Car & Motorsports, located at 930 Maine St. in Quincy, with additional locations in Wentzville and Osage Beach, MO, is one of the largest suppliers of Yamaha parts in the nation. TNT can provide any part or accessory for golf carts or utility vehicles. They also sell Scag commercial mowers, Kawasaki Mules, motorcycles, and ATVs.
Terry Traeder said TNT's success and longevity can be chalked up to a simple ethos: "Sell the best products you can, and take care of people like family." He also credits his staff of dedicated employees, many of whom have served the company for more than 30 years. His son, Jason Traeder, is currently vice president.
TNT's downtown Quincy location in "The District" gives the business high visibility.
"It's easy to tell people how to get here. Just head down Maine Street!" Terry said.
For more information, visit the www.tntgolfcar.com website, Facebook and Instagram pages, or call (217) 228-2226.