ABOUT US - TIDEWATER CARTS, LLC

Tidewater Carts - Golf Cart Superstore
The owners of the business started refurbishing and selling golf carts in December 2009 on Lake Murray Boulevard just outside of Columbia, South Carolina. The business started by building golf carts for friends, family and acquaintances out of a small garage. The business grew rapidly because of friendly customer service, large selection of inventory, online presence and low prices.
Tidewater Carts Superstore - Columbia SC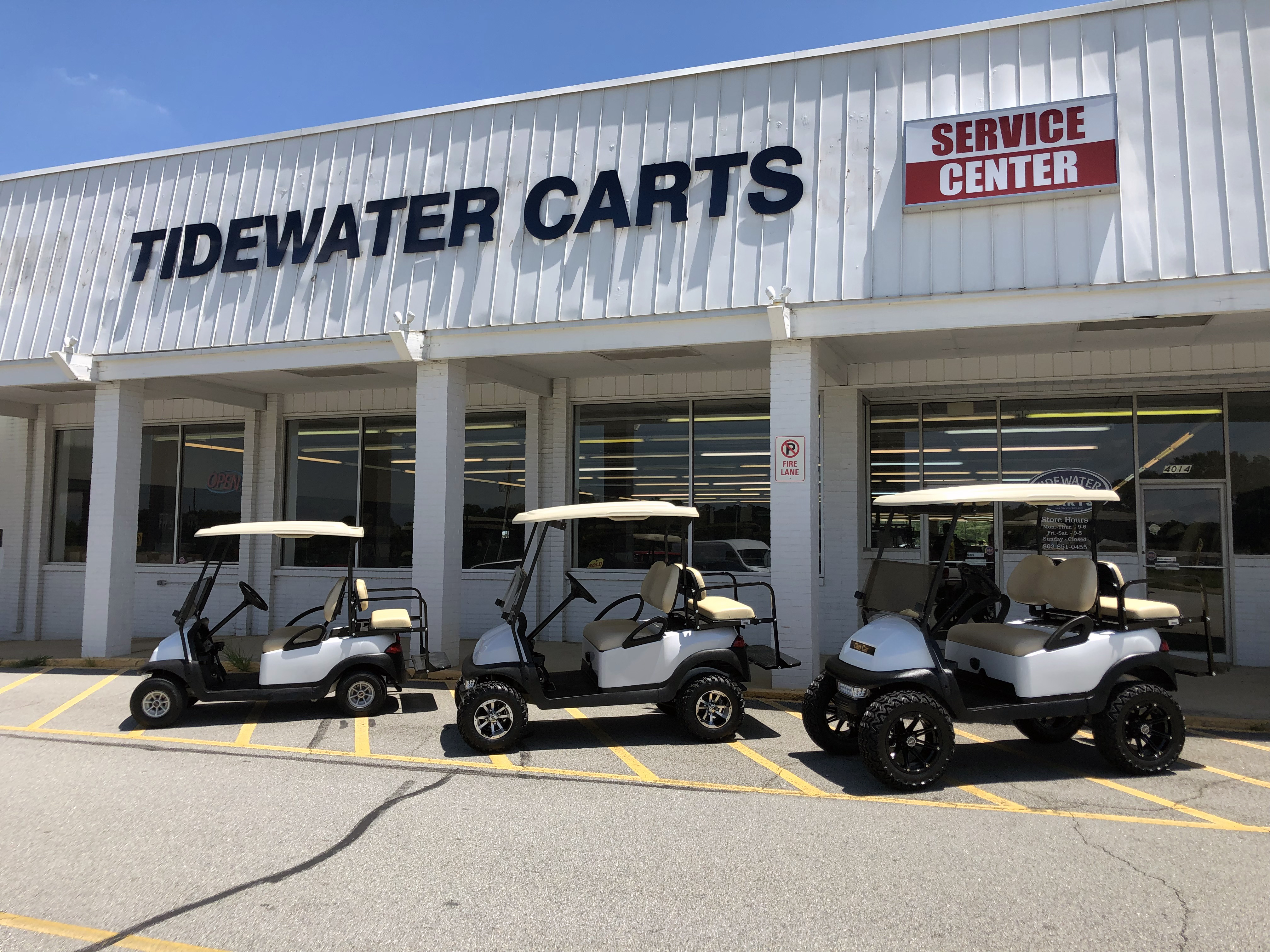 Over the next 8 years the owners acquired 3 golf cart refurbishing warehouses throughout the USA, 9 retail golf cart superstores and over 150 employees. Golf Carts and accessories were shipped nationwide on a daily basis. The company was voted (Best Golf Cart Store) and was recognized by Inc 5000 Magazine as one of the (Fastest Growing Companies in the USA). The original golf cart business was sold and the owners exited the business to spend time with their growing families.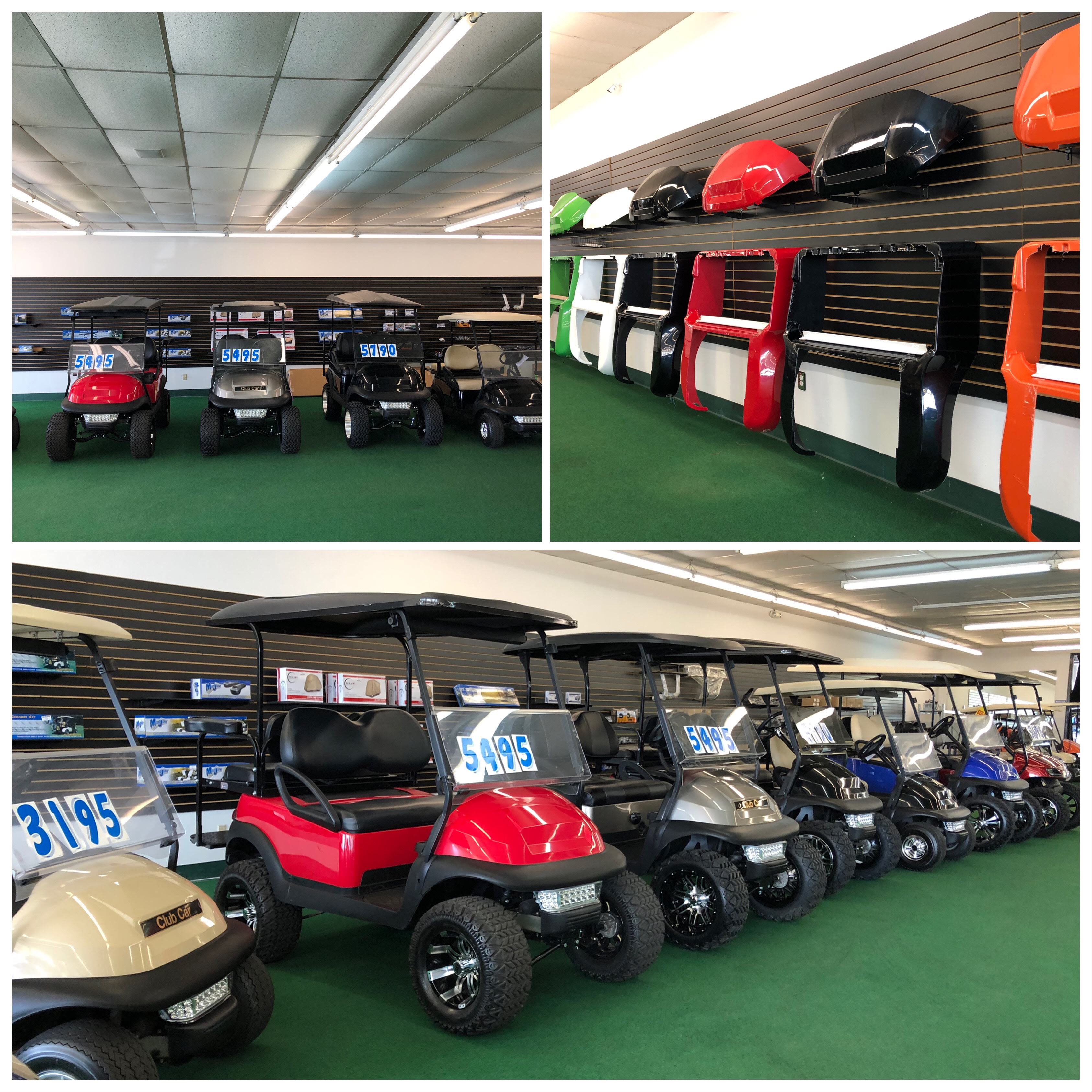 In February 2019, Tidewater Carts was founded and reopened the retail superstore at 4014 Fernandina Road, Columbia, SC 29212. Tidewater Carts has a newly assembled group of owners that have over 35 years of combined experience in the industry. Our team is dedicated in serving the growing golf cart market and is active in local non-profit organization's throughout South Carolina.
Tidewater Carts Superstore - Easley SC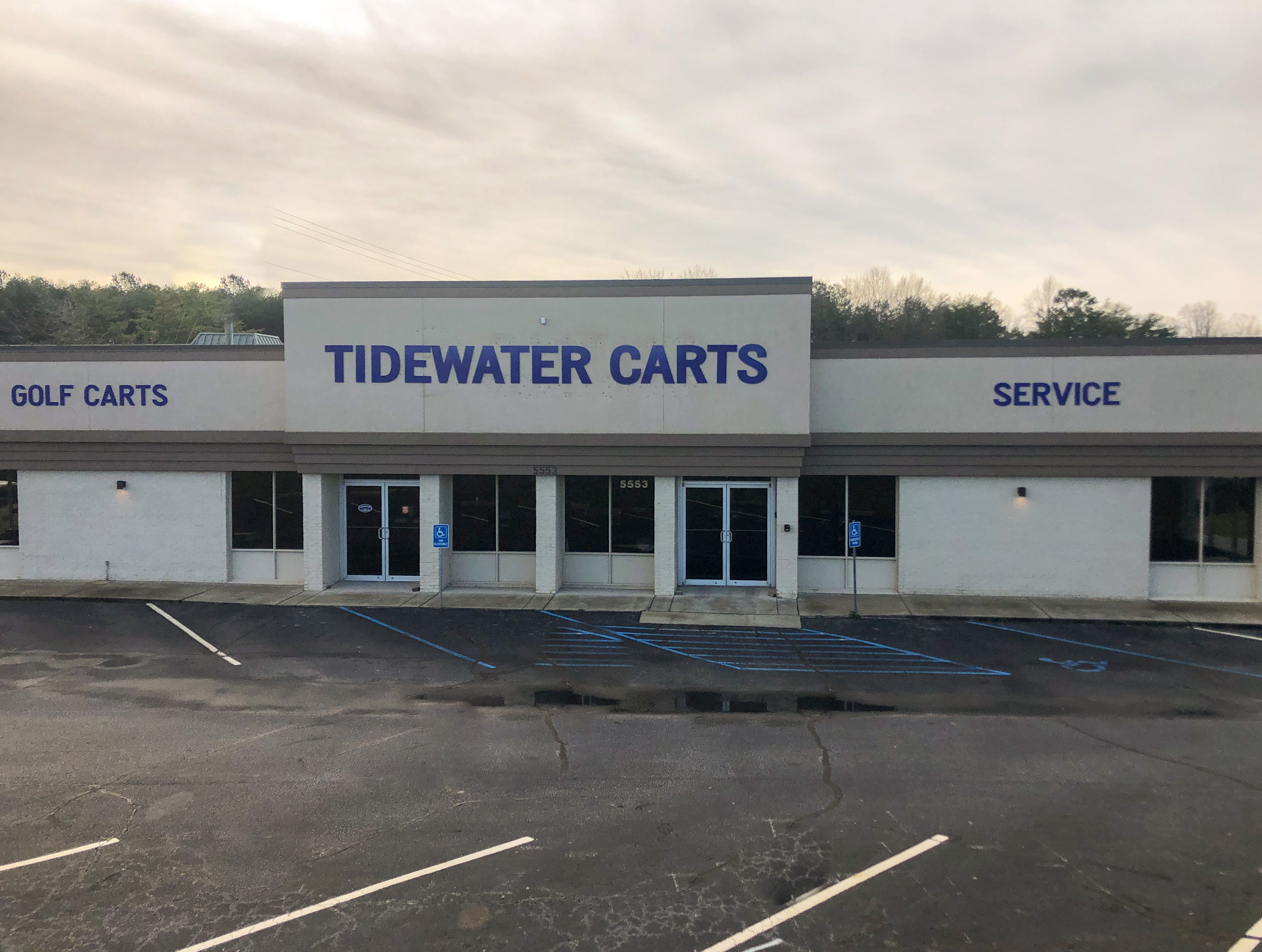 Due to rapid expansion and to better serve our customers in the Greenville, South Carolina area, another retail location was pursued. In December 2019 Tidewater Carts Superstore - Easley opened with a huge selection of golf carts, repair parts and accessories serving the Piedmont area.
Tidewater Carts Superstore - Atlantic Beach NC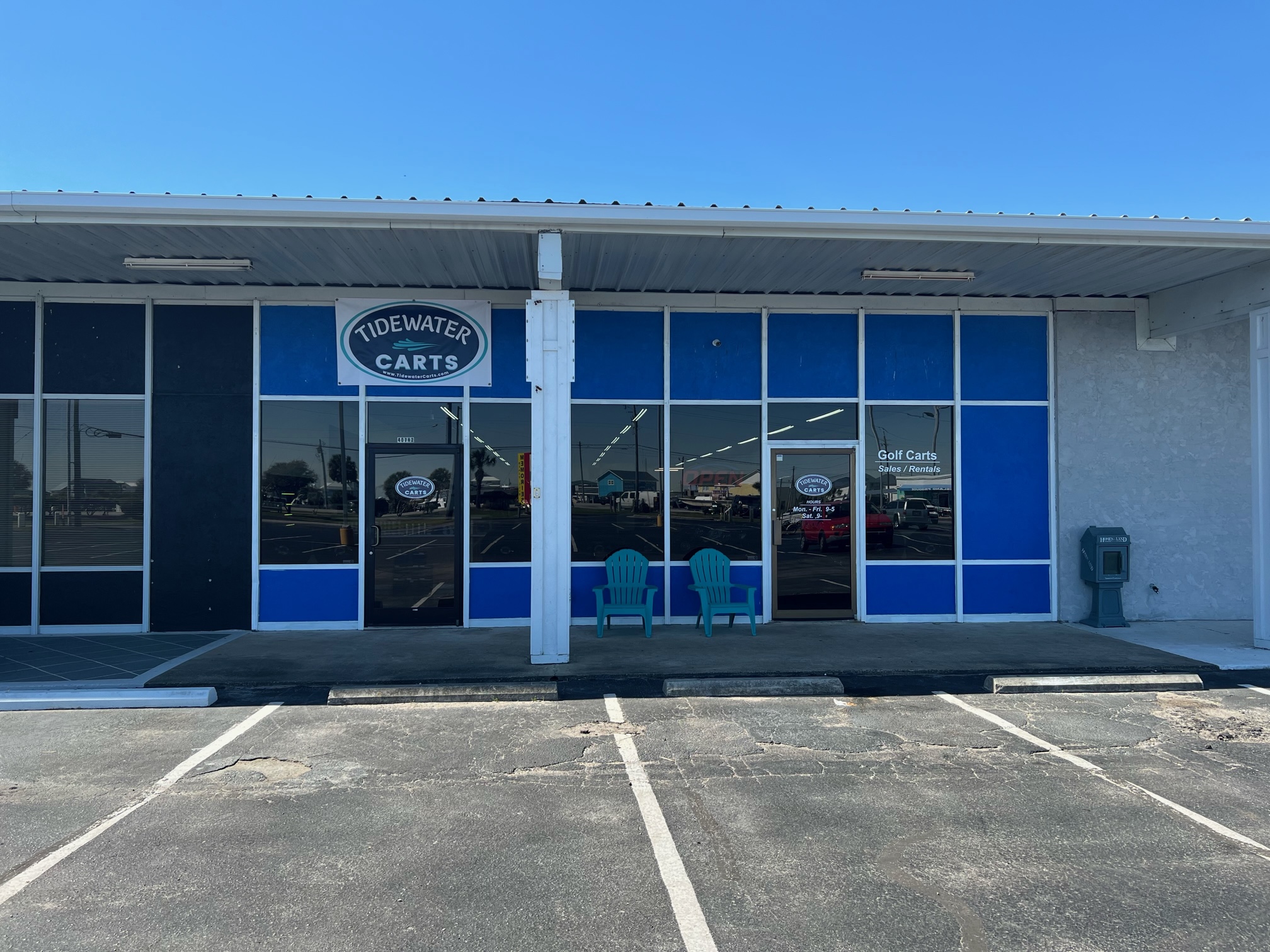 In March 2022, Tidewater Carts acquired Carolina Cart World - 70 East Golf Carts AB in Atlantic Beach, NC in order to serve customers with golf cart rentals and sales/service in the Outer Banks of North Carolina. Tidewater Carts - Atlantic Beach NC provides LSV's and street legal golf carts in the region.
In August 2022, Tidwater Carts retail location located 4014 Fernandina Road, Columbia SC became a manufacturer of golf carts and is applying to become a licensed automobile dealer in SC to offer and certify Low Speed Vehicles with Vin Numbers.
Tidewater Carts Superstore - Aiken SC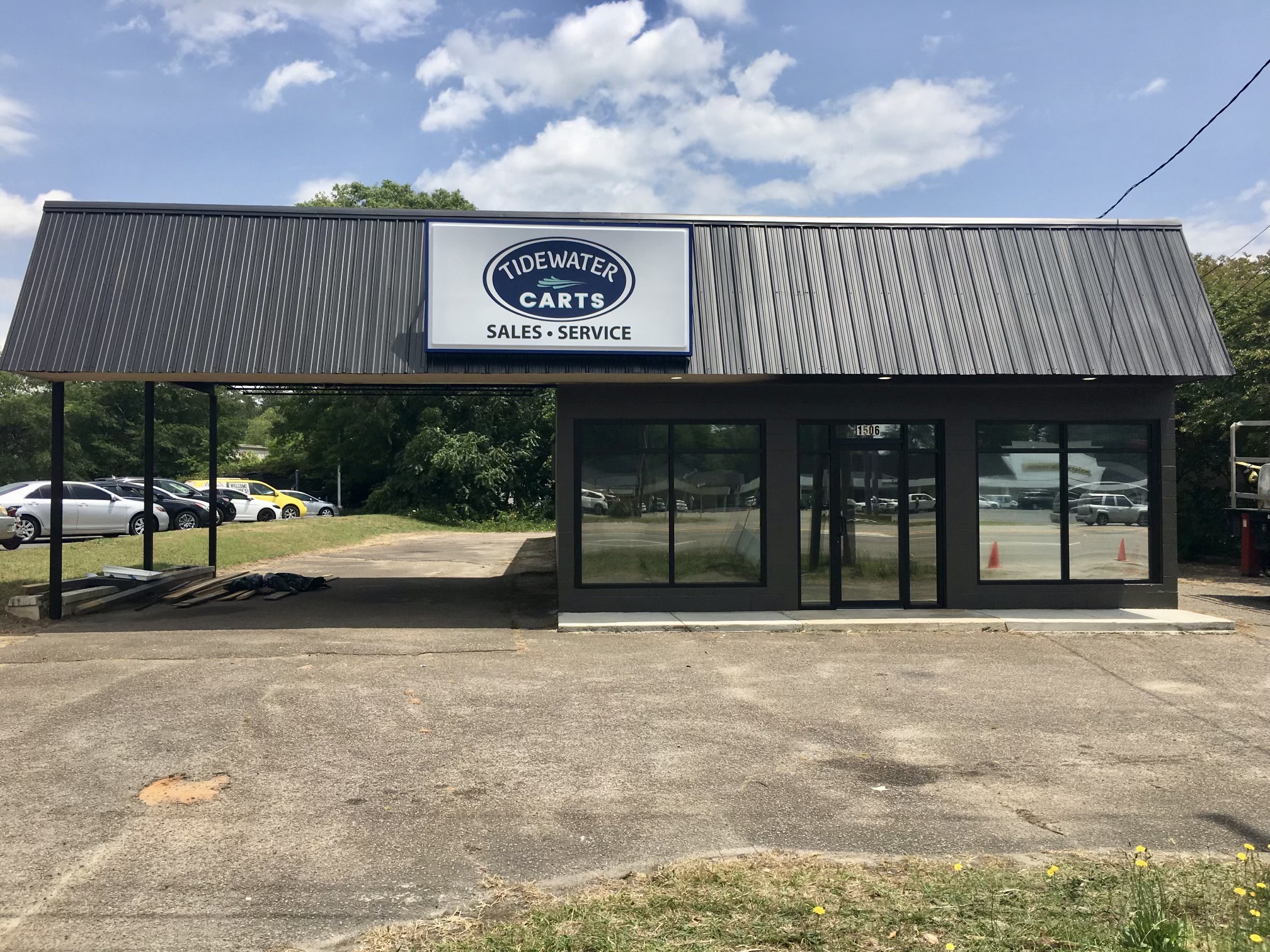 In May 2023, Tidewater Carts opened a new golf cart store selling Evolution Golf Carts, as well as Street Legal LSV's, Club Car's, EZ-GO's and Yamaha's in Aiken SC due to numerous customer requests for a presence in the area.
Tidwater Carts newly renovated facility is located at 1506 Whickey Rd, Aiken, SC 29803-5312 and provides free delivery to Augusta GA and Aiken SC. While also providing nationwide delivery to all areas of the USA.
WELCOME TO TIDEWATER CARTS! MORE LOCATIONS COMING SOON!