Club Car's president had some advice for the industry.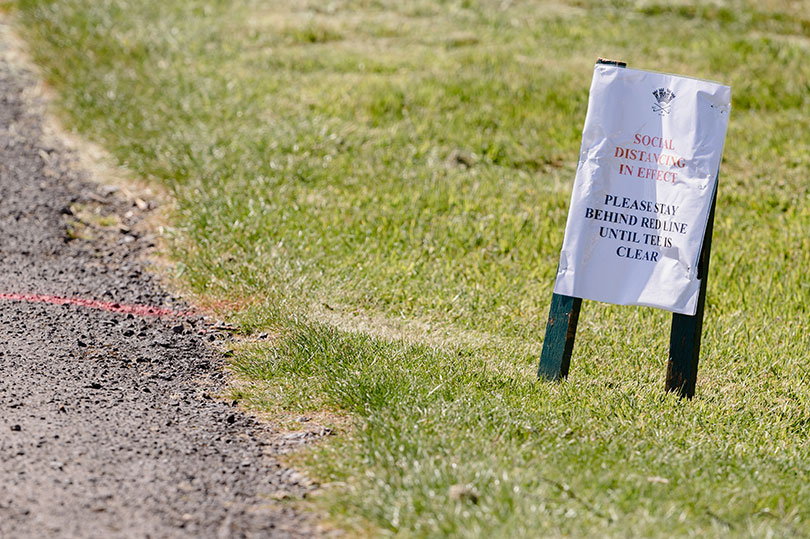 As golf clubs begin to emerge from the COVID-19 pandemic and start the process of rebuilding their businesses, focus should be given to communication, transparency and building customer loyalty, according to Club Car President, Mark Wagner.
Speaking at an important golf industry conference in America, staged virtually due to social distancing and travel restrictions, Mark commented: "The more you can communicate with your members and guests right now, the better. Clubs that are looking to adapt to what's going on with diversified services, will be those who succeed."
As a global leader in golf, consumer and utility vehicles and a brand of Ingersoll Rand, Mark highlighted how Club Car's digital technologies are perfectly positioned to help golf venues that are preparing to reopen.
"I have no doubt Club Car's connected technology, Visage, for example, will be a major part of the solution to course re-openings, as the operational advantages are substantial," he said.
"The Visage system can help venues manage self-distancing protocols. It addresses a club's dilemma as to whether they should call on starters to manage tee-offs, and marshals to patrol the courses to ensure the pace of play. The technology allows venues to monitor and control these from the office or the pro shop, safeguarding employees," he added.
Visage's digital food and beverage ordering capabilities can help clubs generate additional revenue by enabling players to submit orders for safe pick up after they have finished their rounds, or after nine holes, avoiding contact in the clubhouse.
Addressing how clubs should approach reopening with members and guests, Mark concluded: "Be as open as possible and forthcoming with information – from roll-out plans to disclosure statements – it will go a long way to mitigate concerns and uneasiness. It is important, during such uncertain times, to make everyone aware of what the reopening and new playing conditions are, and what you have planned to get things back up and running."