If you're going to be purchasing a golf cart or a LSV soon and you live in the state of Tennessee, then you need to be aware of the requirements in order to drive legally. Here is a detailed overview of all the information you need to know regarding Tennessee golf cart laws: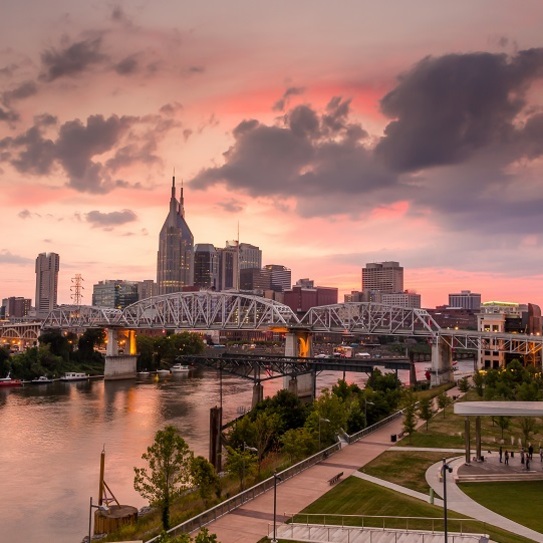 What is the difference between a golf cart and LSV?
Although golf carts are very similar to low speed vehicles (LSV), there are some very distinctive differences.
One difference is that LSVs must be registered by the DMV, since their speeds are typically faster than 20 or 25 mph. Vehicles, regardless of the type, with a maximum speed of 20 mph or faster are treated as regular motor vehicles.
Due to this fact, LSVs must be registered with the DMV, and they must also be equipped with various safety features, which will be discussed below. In addition, LSVs must also have valid vehicle identification numbers (VIN).
What are the golf cart laws for the state?
Typically it's required for golf cart drivers to be 16 years of age in the state of Tennessee, but in some cities, like Knoxville, drivers must be 18.
Before putting your golf cart on the road, it's important to check to clarify the specific requirements for that specific area.
In Knoxville and some other cities, in addition to being 18 years of age, drivers must also have their golf carts modified to meet certain guidelines. These guidelines include being equipped with a safety flag, a visible safety triangle, and be inspected.
Drivers must also have proof of insurance and pay a $25 permit fee. Again, every city in Tennessee is different when it comes to golf cart guidelines, so calling ahead of time is imperative.
The times allowed for driving golf carts in Tennessee varies from city to city. Typically, if the cart has been modified and contains reflectors, headlamps and tail lamps, there is no time limit, but drivers must check with their city in advance.
Underage drivers are prohibited from driving golf carts, especially if they have not been modified with advanced safety features. Should the illegal minor become involved in an accident while driving the golf cart, serious injury could occur, or even death.
Drinking alcohol or possessing open containers while driving a golf cart is illegal and will be treated like someone driving a regular vehicle while impaired.
What are the LSV laws in the state?
In order for a LSV to be street legal in the state of Tennessee, it needs to have a full list of safety equipment. The equipment that must be present are headlamps, turn signals, both front and rear, tail lamps, reflectors, parking brake, mirrors, seat belts and windshield.
There is usually no time limits when it comes to driving LSVs, but checking the local city is suggested. Drivers must also be 16, or 18 in some areas, and possess a valid driver license. The driver must also have liability insurance and a VIN.
Drivers pulled over for drinking alcohol while driving a LSV would be penalized in the same manner that any driver drinking while driving a vehicle on state roads.
Underage drivers are strictly prohibited from driving LSVs, because first of all it's illegal, and secondly, there would be no insurance coverage. If the illegal driver were to become involved in an accident, injuries would not be paid for. Furthermore, serious injury or even death could result.
Driving a golf cart or LSV can be fun and practical. As long as a driver ensures that their vehicle is street legal, he or she is free to use is as much as desired.