A Florida girl got a fun surprise.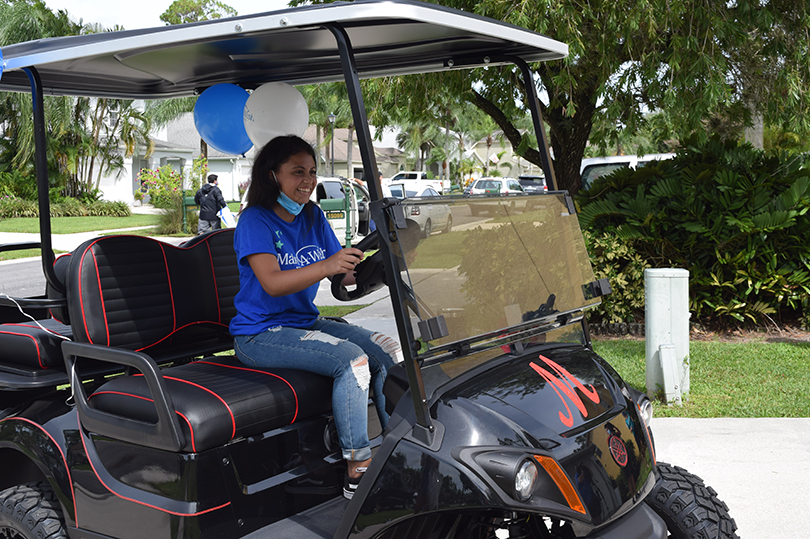 A 12-year-old Florida girl got a surprise gift. Marianna Mohar, has an autoimmune disease and heart issues that sometimes make getting around difficult. Make-A-Wish Southern Florida recently surprised her with a customized golf car that will let her more easily hang out with friends and get around her neighborhood, the Palm Beach Post reported.
The girl was expecting a gift, but not a golf car. "She was surprised because we had told her that it was going to be a dog, so when she saw the golf cart, she couldn't believe it," her father, Jose, told the Post. "It was very special and emotional for me because it made her smile and very happy to get her wish.
"She's having lots of fun in the golf cart while listening to music and riding around. The other day we passed by a house that had horses, rabbits, turtles and all kinds of animals, and the owner of the house let us feed the animals. We're very grateful to the Make-A-Wish foundation because they granted Marianna the wish that she wanted and made her very happy."
The black car's custom paint job includes a big red "M" on the front, as well as red rims, seats and stripes. (Red and black are her favorite colors.) Other custom features include Bluetooth/USB connectivity, an upgraded speaker system, LED lights and a lift kit.
"I'm excited to visit my best friends and take my grandparents to Publix so they can go grocery shopping," Marianna told the Post.