The PGA Show makes big changes for the 2022 events.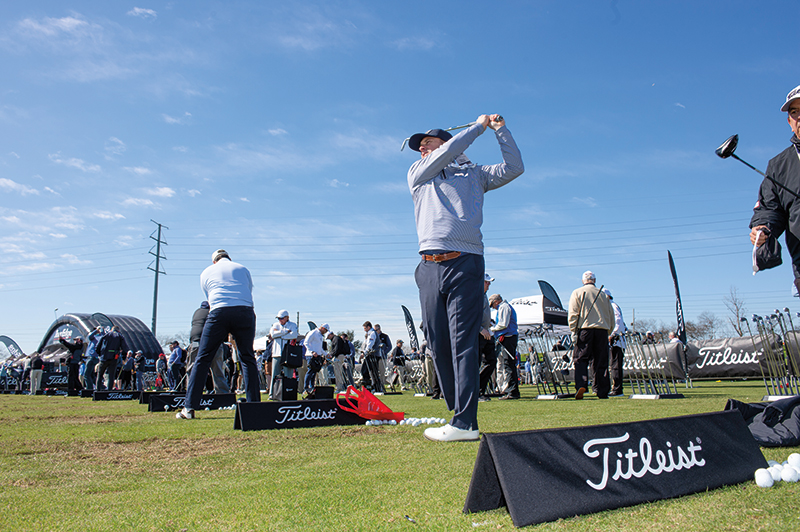 By Tyuanna Williams
Formerly known as the PGA Merchandise Show, PGA announced upcoming events leading up to the newly named 2022 PGA Show. The announcement also included the plans and intentions of the 69th PGA Show. Events will start in Las Vegas and end in Orlando.
Replacing the PGA Fashion and Demo Experience, the PGA Show Buying and Education Summit will be held in Las Vegas on August 9th and 10th. This regional event is intended to provide a networking space for PGA Professionals and invited golf buyers. Everything will take place indoors and outdoors at a premium golf resort off the Strip. The summit will allow businesses to show off their products while others use the opportunity to meet. Plans for this event include scheduled buyer/business appointments, as well as open time blocks for buyer/business meetings. PGA educational workshops, PGA section meetings, and other networking opportunities are also a part of the 2-day event. Las Vegas Fashion Week will be taking place during the same time as the summit. "We are excited to host a new regional event out West and can't wait to bring the full golf industry back together at the PGA Show in Orlando to leverage the renewed interest in golf and continue to drive the game and industry forward," said PGA of America President Jim Richerson.
January 25th, 2022 begins the PGA Show days at the Orange County National Golf Center in Orlando. During the Demo Day, on the 25th, professionals and buyers will have the opportunity to test out new products and technology from major golf brands. Diverting back to the traditional show, PGA is returning to business as usual. The PGA Show Days will be held between the 26th–28th at the Orange County Convention Center for product browsing. Focusing on reconnecting the golf industry, the 69th PGA Show is big on in-person and face-to-face interactions. Appropriate measures will be taken to support the health and well-being of those attending.
On the other hand, PGA Show Connects serves as the PGA Show's digital platform and hosts virtual events and education classes. It also has an exhibitor marketplace that promotes products. The Spring Kick-Off sessions and the 2021 Virtual PGA Show are both featured on there and are available to view on demand.