The laws governing driving golf carts and LSV's are well defined and must be adhered to just like the driving a car or a truck. Ohio golf cart laws may differ significantly from other state laws, so it's important to learn your state's laws. First, let's examine the difference between a golf cart and an LSV or low speed vehicle.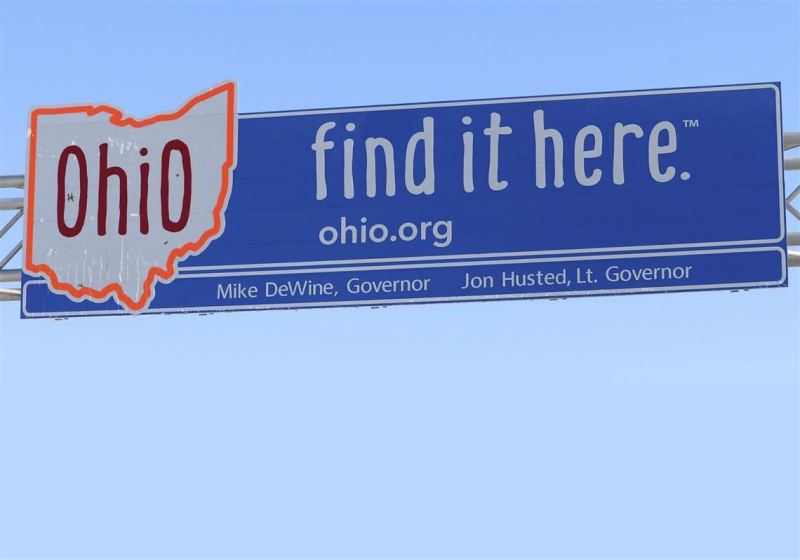 Difference between a Golf Cart and an LSV
A golf cart is an open 4-wheeled vehicle that can drive up to 15 miles per hour. A low speed vehicle or LSV is another 4-wheeled vehicle that tends to have more coverage than a golf cart and has speeds up to 20-25 miles per hour.
To be street legal, a golf cart must have the following functioning equipment: seat belts, a windshield, a horn, turn signals, rear-view mirror, head lights and brake lights.
The LSV must be equipped with the following: a windshield, headlamps, tail lamps, stop lamps, mirrors, reflectors, parking brakes and seat belts. Both golf carts and LSVs are not allowed on major highways where the minimum speed is 45 mph.
The Ohio Department of Transportation
Ohio requires a DOT number on all road-worthy vehicles. To obtain DOT or department of Transportation approval and DMV or the department of motor vehicle approval, the vehicle must have be registered and insured.
The driver must be licensed and meet the age limits required for licensing. No one can legally drive a golf cart while under the influence of drugs or alcohol. If the golf cart does not possess operating lights, it cannot be driven at night.
Underage Driving
The driving of golf carts by underage persons is prohibited. In Ohio the age when a person can apply for a driving permit is 16. The permitted driver can drive when accompanied by a licensed driver at least 21 years of age.
Teenagers generally take more chances than adults, so liability insurance is important even when driving golf carts.
Talking and texting on cell phones is very problematic among teenage drivers, especially when driving slower vehicles. Teens can easily be distracted when traveling in groups and encouraged to speed by their friends.
Both these circumstances can result in accidents and increased insurance costs. Before allowing teens to drive golf carts, it's imperative they understand the responsibilities they must assume when getting behind the wheel.
Legal Use of Golf Carts
Prior to January 1, 2017, in order for golf carts to be driven within the community limits, an ordinance had to be requested and passed for the area. Before 2017, there were eight Ohio communities allowing golf carts to be driven on their public roads. Each ordinance outlined the detailed specifics of g-cart usage.
As of January 1, 2017 in Ohio a law was passed allowing golf carts to be driven on any road with speed limits of 35 mph or less. In Ohio, golf carts can only be driven at speeds at or below 20 mph.
Learn more at Ohio Department of Transportation.
Insurance Coverage for Golf Carts
Golf carts, like cars and trucks, should carry insurance coverage. Insurance coverage should be standard liability and should include under insured and uninsured motorists coverage to cover the driver completely.
Now, it is legal to drive golf carts in Ohio on any public street with a 35 mph speed limit posted. You can drive a golf cart at night if it has lights.
Golf carts, LSVs and traditional vehicles can be driven on public Ohio roads when the vehicle is registered, has a valid license plate and meets all the standards of a road worthy vehicle of its type having passed inspection. Just like cars, the driver must be of legal driving age and have a valid driver's license with the appropriate amount of liability insurance coverage on the vehicle.