Golf carts and LSVs (Low Speed Vehicles) are a comfortable and convenient way of getting around the neighborhood and the community.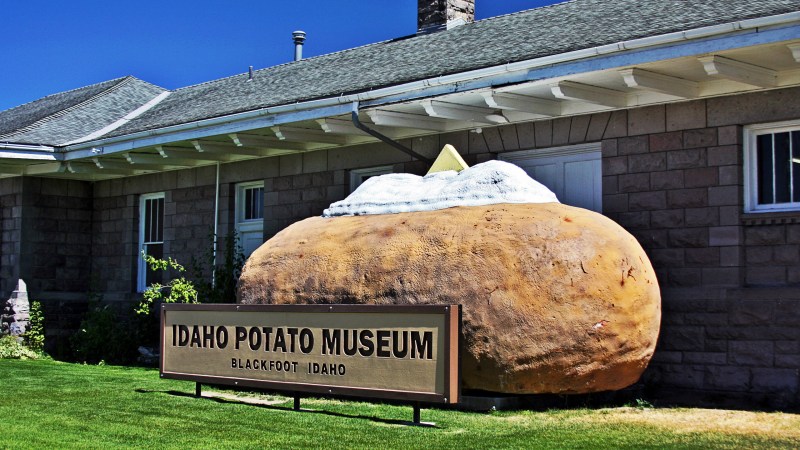 If you live in Idaho, before you decide to drive a golf cart or a Low Speed Vehicle (LSV) on public roads it is imperative that you understand Idaho golf cart and LSV laws.
Vehicles that have been manufactured to travel at no more than 20 mph fall under the jurisdiction of the state requirements. On the other hand, vehicles than can travel at more than 20 mph fall under the purview of Federal law.
What is the difference between a Golf Cart and LSV?
The legal position on the difference between a golf cart and LSV is quite clear. However sometimes they may look quite similar, and maybe difficult to differentiate.
The Federal Motor Safety Standards states that if a four wheeled motor vehicle has a top speed of 20-25 mph or more, it is considered as a small passenger vehicle, and is hence categorized as a LSV.
A golf cart would usually feature seat belts, but does not have the necessary safety features such as the head lamps, mirrors and stop lamps that the LSV has. Furthermore, the LSV must have a windshield, while a golf cart may or may not have one.
A street legal LSV must be registered with the DMV, and will usually have a VIN. It must also comply with the safety requirements as stated under Federal law.
In Idaho, LSVs can be driven in specified areas, where the speed limit is below 25 mph, so as to ensure the safety of all vehicles on the road.
In Idaho, golf carts that are driven by residents who are not able to move about as pedestrians due to a physical disability do not need to be registered. They can be used in residential areas, are not meant to be driven on public roads.
Traditionally, golf carts are manufactured to offer a top speed of less than 20 mph. However, if a golf cart is modified to improve its speed to over 20 mph it must be registered as a LSV and will be treated as such as a motor vehicle.
According to the National Highway Traffic Safety Administration speed modified golf carts, low speed vehicles and neighborhood electric vehicles are categorized as motor vehicles and must fulfill all legal and safety requirements as such.
Golf Cart Laws in Idaho
Idaho golf cart and LSV laws are quite vague. It is perhaps expected that they will only be used in golf courses and in residential areas. Idaho motor vehicles statues state that golf carts that have a speed of less than 20 mph do not need to be registered with the DMV. IN addition, golf carts are not permitted on public roads.
LSV Laws in Idaho
Low speed vehicles that have a speed of 35 mph or less must be registered with the DMV and have a valid license plate.
The vehicle must be electric and emission free, and must have four wheels. The driver must have a valid license, and the vehicle must have minimum liability insurance.
The vehicle must adhere to safety requirements as stated in the Idaho Code.
It must have head lamps, signals to indicate turns, tail lamps, as well as stop lamps.
It must of course have a VIN, windshield, parking brake and seat belts. In addition, the LSV should also have reflex reflectors.
The LSV can be driven at night or in low light as long as it features workable headlights, brake lights and turn signals. It must also have reflective warning strips or light at the back.
It is advisable to not drink and drive as it is unsafe. In many states, including Idaho, LSV drivers who have been found with an open container of alcohol have been given DUI tickets.
The LSV is also referred to as neighborhood electric vehicle (NEV) in the Idaho motor vehicles statues.
The state has limited the use of such motor vehicles to roads that have a posted speed limit of 25 mph.
It is illegal to drive a LSV or NEV on a highway that has a posted speed limit of over 35 mph. Similarly it is illegal to cross a highway that has a posted speed limit of over 45 mph.
The Idaho Division of Motor Vehicles does not register LSVs, because it believes it has not received enough inquiries into this matter.
However, do keep in mind that a vehicle that has a speed of over 20 mph comes under Federal law. This makes it important for you to pay attention to the safety regulations set down by the state.