Is My Club Car Golf Cart on Board Computer (OBC) Bad?
Simple Tests for the Club Car OBC
Make sure the electricel outout you are plugging the golf cart charger works properly.
Do not connect your golf cart charger to an extension cord, it may not work at all or work properly.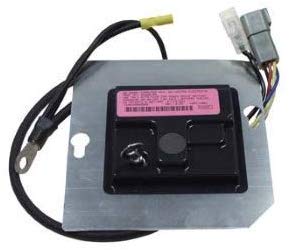 Using Your Volt Meter snd Visually Inspecting Wires there are Easy Tests to Perform
Set the voltage meter to DC Volts 200V.
Take voltage from the positive side of the charger port/receptacle to the negative on the battery pack loop of batteries.
There should be voltage read on the battery back, this may vary based on the charge.
If there is no voltage, make sure the charger receptacle/plug 10 gauge wire from rear of receptacle is connected to the positive battery post on the battery pack loop of batteries.
Measure voltage from the positive socket on charger receptacle/port to the sense wire socket on the charger receptacle.
You should have about 42 volts on the voltage meter.
If there is not 42 volts you should check the sense wire connection on the charger receptacle and check the inline fuse is available.
If sense wire is good, then the On Board Computer circuit has failed.
Measure from battery pack positive terminal to the negative socket on the charger receptacle.
There should be a few less volts than entire pack voltage.
If not the On Board Computer that the controls the charging system on the golf cart has failed.
If the voltages are OK and the relay in the charger is not clicking once, there is a problem with your DC plug, cables or wiring connections.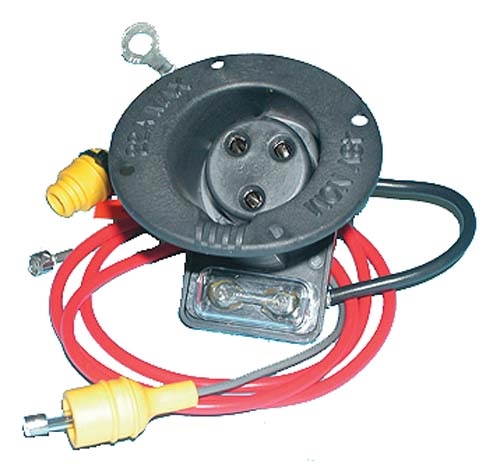 Call Tidewater Carts Superstore today for replacement Club Car OBC's and Golf Cart Chargers.
NOTE: (Note: If you have any (any) corrossion on or around the OBC or any wires leading to the OBC have corrossion or are burnt or darkly discolored due to heat - your OBC is most likely bad. However, your OBC may still be bad if everything appears to looks good visually, so you will need to test.)
READ: Remember that there is a chance the OBC has failed. This can be frustrating because you just went through all of the steps and want it to work. Tidewater Carts is not responsible for any malfuntions or problems that you incur directly or indirectly from folowing these procedures. Keep in mind that testing and troubleshooting should be done by trained and paid golf cart tech's.