Gift focuses on providing access to STEM-related education, project-based learning programs and scholarships for diverse and underrepresented student communities.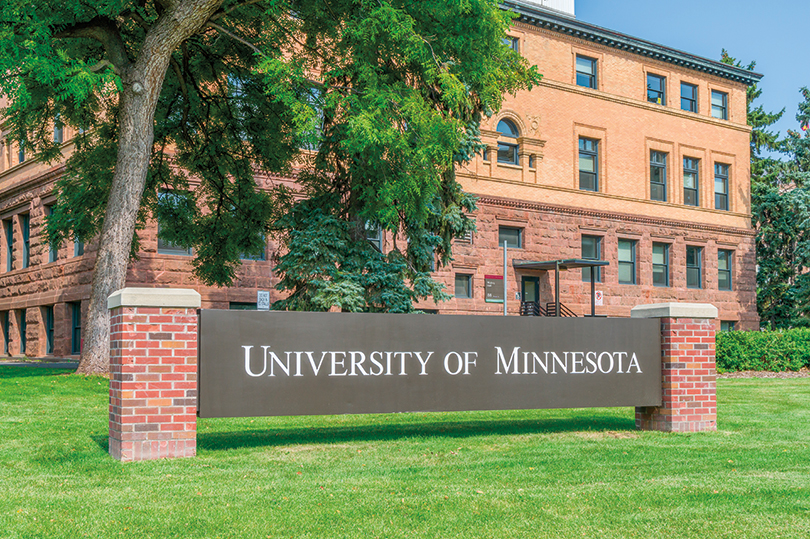 To help expand educational and experiential opportunities, including support for project-based learning experiences and scholarships aimed at diverse and underrepresented students, Polaris is donating $1 million over the next five years to the University of Minnesota College of Science and Engineering.
"At Polaris, we believe in supporting the next generation of engineers, builders, designers and creators as they work to pursue their degrees," said Lucy Clark Dougherty, president of the Polaris Foundation. "By providing new and innovative opportunities inclusive of all students who seek to explore careers in science and engineering, this partnership with the University of Minnesota College of Science and Engineering expands on our efforts to help prepare the next generation of STEM talent."
The College of Science and Engineering's 2,000-square-foot student machine shop will be named the Polaris Student Machine Shop. Located in the Mechanical Engineering Building, the Polaris Student Machine Shop is part of the college's Anderson Student Innovation Labs and includes high-end industrial equipment for fabrication of various machine parts. Used by classes of all levels, students leverage the space to build robots and work with companies to solve real-world engineering problems. Student groups, such as the Solar Vehicle Project team and Society of Women Engineers, also use the shop to build components for competitions and projects. The Polaris Student Machine Shop remains open for students by appointment-only with appropriate safety measures in place during COVID-19 such as wearing masks and social distancing.
A quarter of the $1 million donation will be used to fund student scholarships and support leadership opportunities for diverse and underrepresented student communities through the Polaris Scholars program, which was first announced in June. During the 2020-21 academic year, the company will fund $5,000 scholarships for 10 students majoring in electrical engineering or mechanical engineering. As part of the program, Polaris Scholars will have opportunities for networking and mentoring by Polaris employees. In the future, Polaris plans to support other leadership and engagement activities for students.
"We are grateful to Polaris for supporting our students and our efforts to build a diverse pipeline of high-tech workers in this state and around the world," said Mostafa Kaveh, dean of the University of Minnesota College of Science and Engineering. "When industry and academia work together to solve problems, great things can happen. We look forward to collaborating with Polaris for many years to come."
The Polaris donation, which will be distributed throughout the next five years, builds upon previous gifts to the University that now total more than $3 million toward the University of Minnesota's $4 billion Driven fundraising campaign, placing Polaris among the campaign's major corporate donors. Previous gifts have supported the University Athlete's Village Polaris Leadership Classrooms, 4H Youth Safety, the Carlson School of Management's Veteran's Initiative, and College of Science and Engineering student programs, such as LeaderShape and the CSE Winter Light Show.