The audio system company has launched the SoundExtreme waterproof and rugged outdoor audio soundbar.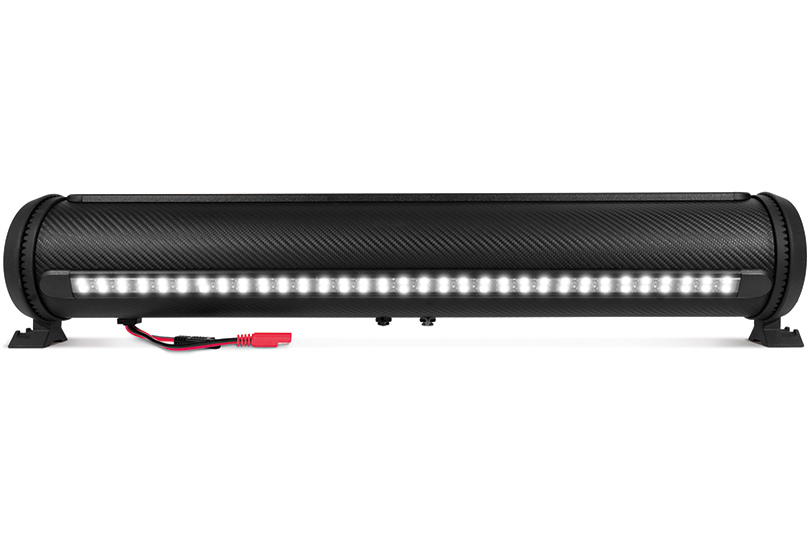 Designed for UTV's, ATV's, golf car, marine and RV markets, the SoundExtreme is packed with market-leading features and technology such as:
• 100% waterproof, dust proof, and mud proof
• 500 watts power 8 marine grade speakers: 2 tweeters, 4 mids, and 2 side facing woofers
• Control audio and light functions via the speaker or included remote control
• ECOCAST: wirelessly connect up to 50 ECOXGEAR soundbars and speakers
• LED lights: back lit speakers and rear facing light bar. The speakers' backlights and light bar operate independently and can sync to the music, display solid color, or remain off (default).
Over the last decade, ECOXGEAR has emerged as a top portable audio company. From the handheld EcoPebble Lite to the suitcase sized EcoBoulder Plus which is submersible and floats, ECOXGEAR is known for its rugged durability and affordable price points.
"While ECOXGEAR has been building custom audio solutions for the marine market for years, the SOUNDEXTREME is the first speaker that crosses over into the powersports and golf car markets," says Greg Fadul, ECOXGEAR's CEO. "We are incredibly pleased with and appreciate the overwhelming response we have received from the ATV/UTV and golf cart community and look forward to supporting our growing dealer partners."
ECOXGEAR is actively signing up new dealer partners across North America. Interested dealers can contact This email address is being protected from spambots. You need JavaScript enabled to view it. or call 720.343.6851.
For more information regarding ECOXGEAR and its products, visit www.ecoxgear.com or follow them on Twitter or Facebook.