The Difference Between An LSV And A Golf Cart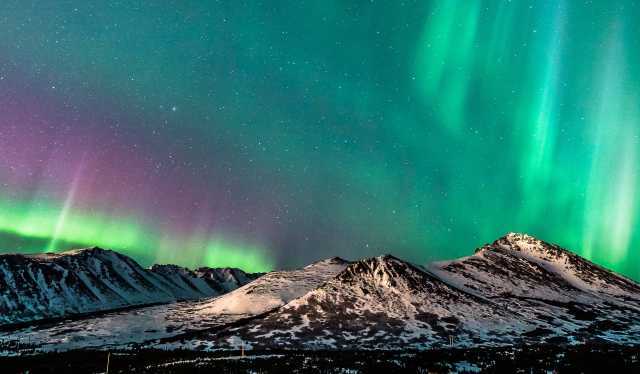 Owning a golf cart or LSV can be a great convenience for short term travel. Usually, a golf cart is used on a golf course for the purpose of recreation. An LSV can be used on roads with speed limits not exceeding 35 mph.
An LSV needs to have some safety features added in order to be allowed on the street. These safety features include having brake lights, turn signals, headlamp, rear back lights, and a rear view mirror.
Golf Cart Rules In The State of Alaska
At What Age Can I Drive?
A golf cart is like any other motor vehicle on the road and a person needs to be at least sixteen years of age in order to drive it.
In addition, the person must have a driver's license. If the person does not yet have a driver's license, they can use a learner's permit. However, they will need to have an adult accompany them.
Rules For Speed And Night Driving
A golf cart can be driven at a top speed of twenty miles per hour. Driving at night is not allowed. The reason is that accidents can happen in the dark and most golf carts do not have headlights.
What Do I Need To Have With Me?
When operating a golf cart, you must have your driver's license on you the entire time. The license shows that you have learned the traffic rules and that you will obey them. If you have not obtained a driver's license, you need to have a learner's permit.
Use Of Alcohol And Drugs
It is illegal to drive a vehicle while drunk or under the influence of drugs. This rule also applies to the operation of a golf cart, and you are not allowed to drive if you are intoxicated. This helps to keep other drivers and pedestrians safe.
Liability For Underage Drivers
If an underage driver gets into an accident, their parent or their guardian is held responsible for all the damages incurred. The parent or guardian is also held legally responsible for the laws being violated.
LSV Laws In The State of Alaska
Equipment That LSVs Must Have To Be Legal On The Street
There are steps you must take if you own an LSV and you want to use it on the street. It will need to have all the legally required safety features. These include turn signals, head lights, seat belts, windshield, rear view mirror, rear lights, and brake lights.
How Old Do I Have To Be In Order To Drive?
You must be at least sixteen years old or older in order to drive an LSV. You will also have to have your driver's license. When you drive the LSV, you must always follow all the traffic laws.
Driving Restrictions
You are only allowed to operate the LSV during the daytime. This is to ensure your safety and to lessen the chances that you get involved in a traffic accident.
The Alaska speed limit for LSV travel is quite high as they are allowed to go up to 45 miles per hour.
What Do I Need To Have?
When you operate the LSV, you must have a driver's license at all times. If you have not yet obtained a driver's license, you can still operate the LSV as long as you have a beginner's license.
However, in this case, you must be accompanied by a supervisor. This person must be at least 21 years of age and must have their own driver's license.
Use Of Drugs and Alcohol
It is a crime to drive a motor vehicle if you are intoxicated. Do not drive an LSV if you are drink. You can be put in jail or fined if you are caught driving while you are drunk.
Liability Of Underage Drivers
Your LSV should have insurance and in the event of an accident occurring, the insurance company will cover the cost of the damages.
However, if the driver of the LSV was underage when the accident occurred, the guardians or parents of the driver are legally responsible for the cost of the damages. They can also be legally responsible for violating the laws regarding use of LSVs.
Registering Your LSV
In order for your LSV to be operating on the street, it must first pass an inspection to verify that it is street legal. That means it possesses all the equipment necessary to be used on the road.
You must also have your driver's license in order to drive an LSV. Your LSV must carry insurance. Also it must have ID numbers.
In Summary
You must follow all laws governing the use of golf carts and LSVs in Alaska. This will protect you as well as other drivers, passengers, and pedestrians on the road. Be sure your vehicle conforms with the Alaska Golf Cart and LSV Laws.